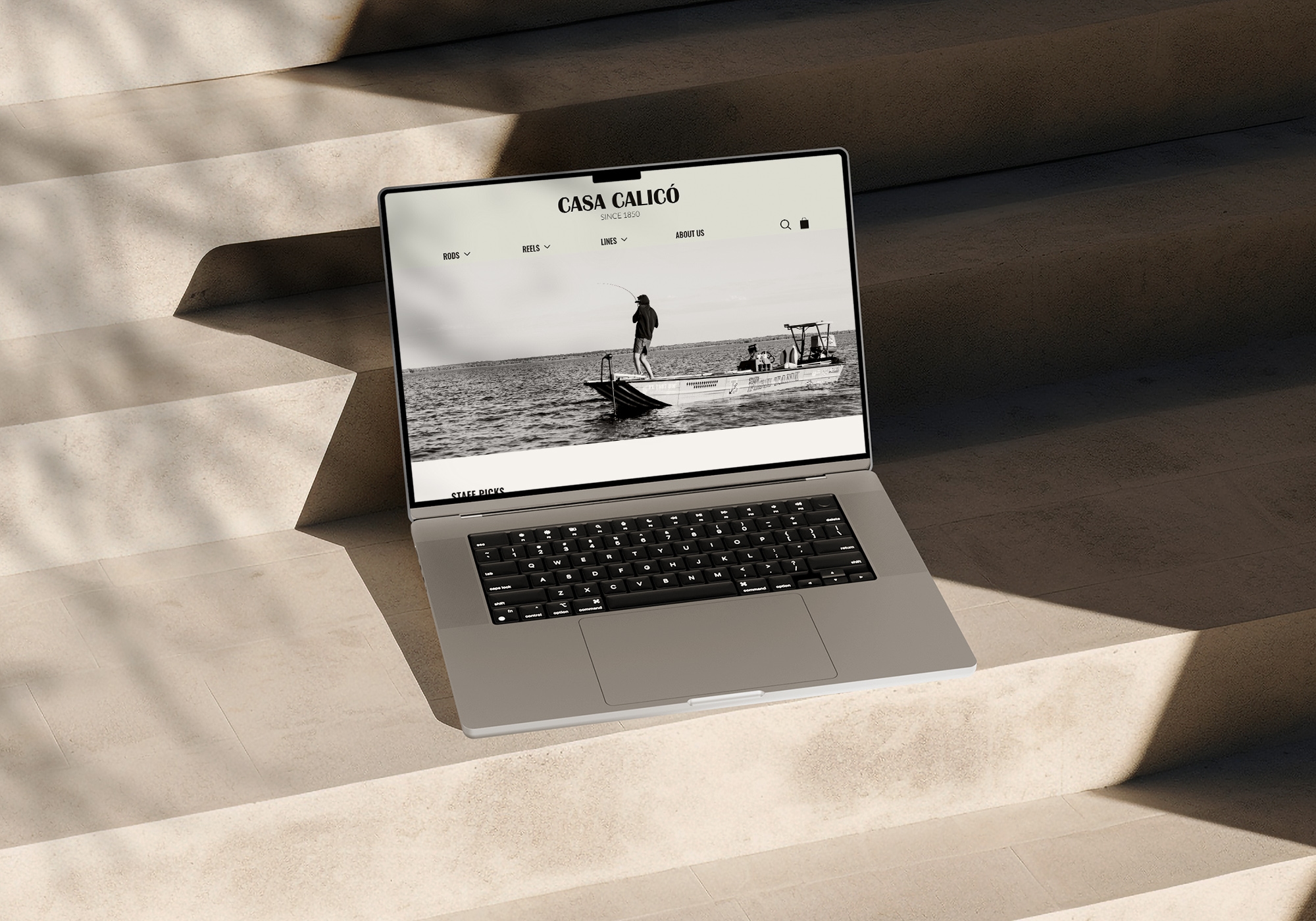 AIE-commerceResponsiveFishing store
Casa Calicó
2023
Goal
Casa Calicó is a heritage fishing store based in Barcelona who has an e-commerce only to inform their customers. This is the re-redisgn considering the stakeholder insights and the current problems of the website for the user.
The brief required a responsive design between website and native mobile app.
Approach
We conducted a heuristic analysis and interviewed one SME and the stakeholders, obtaining a primary user persona and final requirements. By analyzing all the insights, we identified areas of improvement, focusing on the information architecture, user flows, and visual identity. Low-fidelity wireframes were tested with the SME for improvements, leading to a high-fidelity and responsive execution of a single happy path for the user persona and as a mockup for the fishing store.
My roles
Product designer
Project manager
User interface designer

Teamwork partners
Marina Cotanda
Dominika Gluchowska

Tools & methods
Thanks for your time,
I'm always happy to meet new people.
Say hi!